Introducing a new competition to EPC called: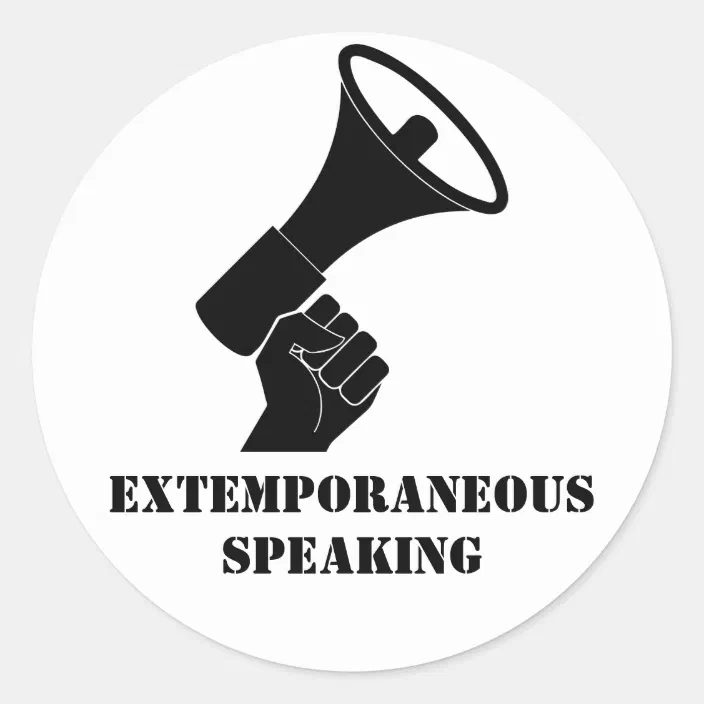 WHAT: The Extemporaneous Speaking competition will judge your ability to speak on a topic in an organized and poised manner with only a few minutes of preparation.
WHO: In our first year of EPC's Extemporaneous Speaking competition, this competition will be open for only middle school and high school students.
WHY: In our fast-paced lives, you may come across situations where you have to react quickly and speak in an impromptu manner. It could be your masjid needs a last-minute speaker for a khutbah or evening program. Maybe you are in the elevator with a CEO and you want to share your business pitch within a few seconds. Or perhaps you are at a dinner party and you want to join one of the many conversations discussing various topics. In these situations or others, how do you prepare yourself to speak compellingly and in an organized manner? You can practice and showcase these skills through the Extemporaneous Speaking competition!
HOW: You will be given the exact prompt aligning with the EPC theme during the competition, and will have 30 minutes to prepare a 5 to 7 minute presentation based on your personal knowledge and optionally with references. If you decide to join this exciting competition, your speech will be graded on the basis of content and ideas, presentation and delivery, and precision of language. Your goal should be to prepare and present, not to memorize and recollect.
WHEN & WHERE: The competition will take place on 15 January at 2 pm (Eastern time) and will be held at Diyanet Center of America, Lanham, MD. Sign up for the competition by 10 January 2022 here.
Please email the EPC team @ Essays@Mafiq.org, if you have any questions!
---
Grand Prize for High Category
Compete in all 6 segments of EPC contests (essay, speech, poster, multimedia, Extemporaneous Speaking, and panel discussions) and earn a GRAND Prize.
Grand Prize will be awarded to the best overall performing High School participant. Qualifying candidate must participate in at least 4 of the 6 possible competitions (essay, speech, poster, multimedia, Extemporaneous Speaking, and panel discussions).